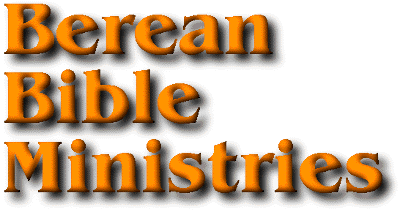 ---
These were more fair-minded than those in Thessalonica, in that they received the word with all readiness, and searched the Scriptures daily to find out whether these things were so. Acts 17:11
---
Berean Bible Ministries is currently inactive. Content from the The Bible Teacher's Page still remains for your reference.
---
Do you know for certain that you will go to Heaven when you die?
Some think that they will go to heaven because they have been good, done good things for other people, or because they go to church. Read this if you want to make sure you have everlasting life.
---